A professional use, supplemental daily diet intended to help finish the Shiroji (white) of your championship-grade koi while enhancing the depth and brilliance of the skin.
Floating fish food

Agressive Color

Probiotics

Supplemental Diet
A Probiotic Enhanced, Scientifically Formulated Supplemental Diet
Contains our proprietary "Hikari-Germ" a live (viable) naturally occurring microorganism (probiotic) and a uniquely blended ingredient mix offering extremely efficient nutrient utilization
A uniquely balanced diet rich in the necessary nutrients to support immune system health
Contains a traditional Japanese health food ~ extract of pickled Japanese apricot, which naturally contains Apricot- Polyphenol and higher levels of Citric Acid and support efficient metabolism in Nishikigoi, an important first step in developing desirable Shiroji (white area)
Includes Milled Sesame Seed which is high in antioxidants koi can utilize and helps improve skin gloss and luster
The "Hikari-Germ" remains active in the waste making it more powder-like and easier for your biological action to decompose due to the higher surface area
Excellent for finishing the Shiroji of koi and perfect for use following Saki-Hikari® Deep Red™ feeding
Saki-Hikari® diets were the 1st koi diet in the world to contain probiotics, long before competitive brands knew they could provide a meaningful benefit!
Feeding
Use of Saki-Hikari® Pure White™ with our other Saki-Hikari® diets is recommended to experience the maximum Hikari Germ™ effect. The use of color enhancing diets will reduce the impact of Saki-Hikari® Pure White™.

Above 64°F (18°C) - Feed Saki-Hikari® Pure White™ two to four times daily based on the activity level of your koi.

Between 54°F (12°C) and 64°F (18°C) - Feed Saki-Hikari® Pure White™ two to four times daily based on the activity level of your koi. For best results, try to feed during the warmest part of the day.

Between 41°F (5°C) and 54°F (12°C) - Carefully regulate the amount fed based on the activity level of your koi and your pond conditions. Extreme care should be taken to avoid over-feeding in this temperature range.

Below 41°F (5°C) - Stop all feeding.

For increased growth try Saki-Hikari® Growth and for increased color try Saki-Hikari® Color both intended for use when water temperatures are consistently above 68°F.
Note: Saki-Hikari® Pure White™ contains higher levels of natural ingredients which may cause a slight change in color from one production lot to another. Rest assured because of our rigid quality standards, each package meets our superior nutritional specifications.
Nutrition
Fish meal, potato starch, rice bran, dried bakery product, wheat germ meal, soybean meal, brewers dried yeast, sesame seed oil, cuttlefish meal, dried seaweed meal, milled sesame seed, lecithin, kale meal, dried Bacillus subtilis fermentation product, pickled japanese apricot extract, choline chloride, vitamin E supplement, L-ascorbyl-2-polyphosphate (stabilized vitamin C), d-calcium pantothenate, riboflavin, vitamin A supplement, thiamine mononitrate, pyridoxine hydrochloride, niacin, folic acid, vitamin D3 supplement, biotin, monosodium phosphate, ferrous sulfate, magnesium sulfate, zinc sulfate, manganese sulfate, copper sulfate, calcium iodate.* 06-51KY
* Because of our commitment to providing the highest quality nutrition available, some differences in ingredients may occur due to regular formula updates.
| Crude Protein | Crude Fat | Crude Fiber | Moisture | Ash |
| --- | --- | --- | --- | --- |
| min. 37.0% | min. 5.0% | max. 1.5% | max. 10.0% | max. 15.0% |
Phosphorus
B.Subtilis
Vitamin A
Vitamin D3
Vitamin E
Ascorbic Acid
min. 1.2%
min. 1,0x106

 

CFU/g
min. 19,000 IU/kg
min. 3,800 IU/kg
min. 7,600 IU/kg
min. 9,900 mg/kg
Saki-Hikari™ offers your pet improved nutrient utilization through more efficient assimilation. This can translate into better water quality with continued use.
Packaging & Pellet Size(s)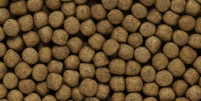 Medium Pellet11 lb. (5kg) - #41520
Recommended for the Saki-Hikari® Pure White™ Koi Food
Product title
Vendor
$19.99 | $24.99
Product title
Vendor
$19.99 | $24.99
Product title
Vendor
$19.99 | $24.99
Product title
Vendor
$19.99 | $24.99